Ferraris Agricola
location_on
Castagnole Monferrato, AT
The history of the Ferraris Agricola company began when great-grandfather Luigi emigrated to America and found gold during the 'Golden rush' in California. Thanks to the proceeds, great-grandmother Teresa, who had remained in Italy, had the chance to realise her dreams. In 1921, she bought a house in Castagnole Monferrato, Via al Castello, the site of the first Ferraris winery. Two years later, his grandfather Martino bought the 'Casot', a rural cottage in the middle of a 40,000 square metre plot where one of the company's most representative vineyards now stands.
In 1999, after graduating in Agriculture, Luca Ferraris took over the winery, starting from what his grandfather Martino had done at the beginning of the century. For the first time, Luca Ferraris took charge of the Ruchè chain. In fact, he was the first in the area to thinning out the grapes to increase their quality and to set up the company exclusively for the production of bottled, high quality wine. At the same time, Luca Ferraris began to spread the quality of Ruchè beyond the borders of Piedmont. The 10,000 bottles produced in 2000 became 60,000 in 2003 thanks to the partnership between Ferraris Agricola and Randall Grahm of the already famous Bonny Doon Vineyard (California).
Ferraris Agricola's new winery was built in record time in 2009 and was completed on 31 August.
In 2010, the historic wine cellar, the one purchased from great-grandmother Teresa, was transformed into the family history museum at the behest of Luca Ferraris. An act to honour his grandfather Martino and to focus on the history of Ruchè and a wine-growing territory. The renovation work is carried out respecting the historical architecture. In fact, the museum preserves the ancient brick arches simply resting on tuff walls. Inside the museum, in addition to the historical tools of the trade, there is a spectacular 'infernot' dug by hand in the tuff. The latter is part of the series of infernot that, together with the splendid vineyards, have made the Monferrato wine landscape a Unesco World Heritage Site.

The Ferraris brand is today present in over 35 markets with more than 300,000 bottles. Producing wines, for Ferraris Agricola, means respecting: the vineyard, the people and their talents. Within the company, 75% young people are employed. Since 2018, the company has been certified sustainable, and it is man's technique and ingenuity that make the difference.
Luca Ferraris has chosen to put his entrepreneurial vocation at the service of a territory, cultivating not only a grape but also a chain and value project in which, whoever tastes a bottle of wine, is an accomplice.
Wineries
favorite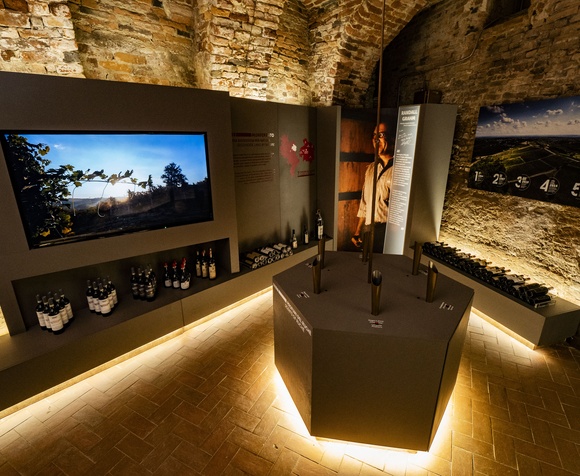 Castagnole Monferrato, AT
Visit to the Ruchè Museum
location_on Ferraris Agricola
Wineries
favorite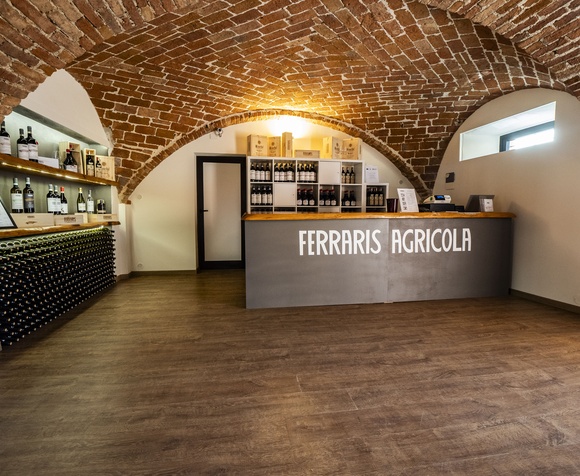 Castagnole Monferrato, AT
Visit & Taste at Ferraris
location_on Ferraris Agricola