Tour in Vespa
location_on
Pocapaglia, CN
The magic of the Vespa on the Langa ridges. This is the experience proposed by Tour In Vespa to experience the territory, the Piedmont hills, but also the city of Turin.
Each route can be experienced in total relaxation, safety and freedom: there are tours both on your own and in the company of qualified guides for accompanied tours.
This is a different way to cross the centuries, from one end of the city to the other, under the complacent gaze of the Savoy sovereigns and the artists in their service, getting to know at first hand the variegated shades of Turin's soul and letting oneself be seduced by the pleasures of its table.
But the call may also be that of the intense perfume of Barolo, the Wine of Kings and the King of Wines, and the tastes of a gastronomy that has no equal. The destination will be the heart of the Provincia Granda: the Langhe, a Unesco World Heritage Site. Here you will skirt picture-postcard landscapes, with immense fields of vineyards as far as the eye can see. You will pass through some of the most beautiful villages in Italy, characterised by castles or fortresses overhanging the hills, and belvederes, panoramic viewpoints par excellence, from which to enjoy infinite spaces.
Nature
favorite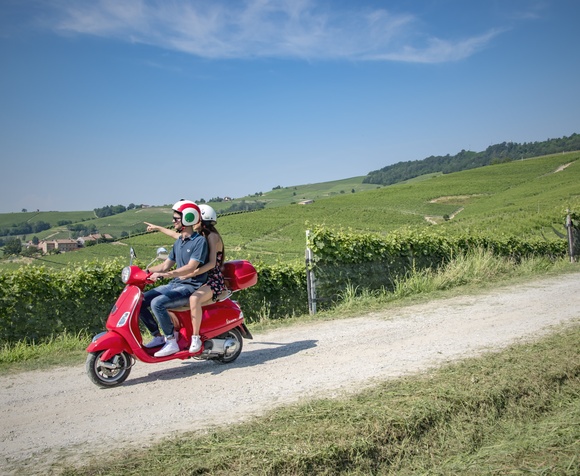 Pocapaglia, CN
A Thousand Emotions, ZERO Emissions
location_on Tour in Vespa
Nature
favorite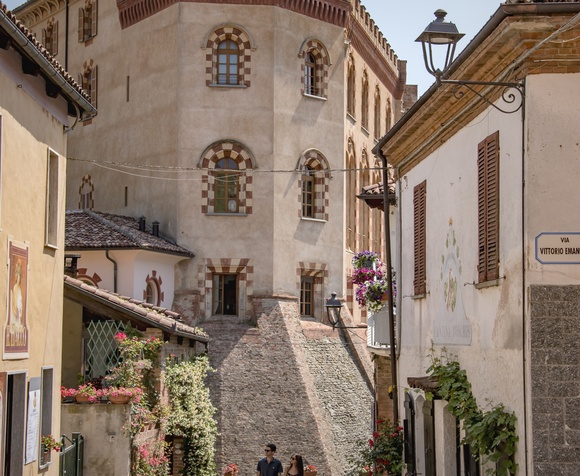 Pocapaglia, CN
Romantic escape (on an electric Vespa)
location_on Tour in Vespa