Poderi Moretti
location_on
Monteu Roero, CN
The Poderi Moretti winery is the natural evolution of a family business, present in the area since 1630, as shown in the registers of the ancient land cadastre of Monteu Roero.
Today, the company is run by Francesco Moretti, assisted by his children Alessandra and Riccardo.
The Moretti winery owns historic vineyards in the municipal district of Monteu Roero and several plots in the neighbouring municipalities of Montaldo Roero, Santo Stefano Roero, Vezza d'Alba and Govone, for a total extension of 38 hectares, 19 of which are vineyards.
The quality of the wine is sealed by a special pruning system that favours the care of the individual vine over the vast quantity, using fertilisation with manure, supplementary techniques, monitoring of meteorological data implemented by the technical advice of professionals.
Production and vinification take place in two different farmsteads, historically belonging to the Moretti and Occhetti families, both located in the Occhetti borgata of Monteu Roero.
Wineries
favorite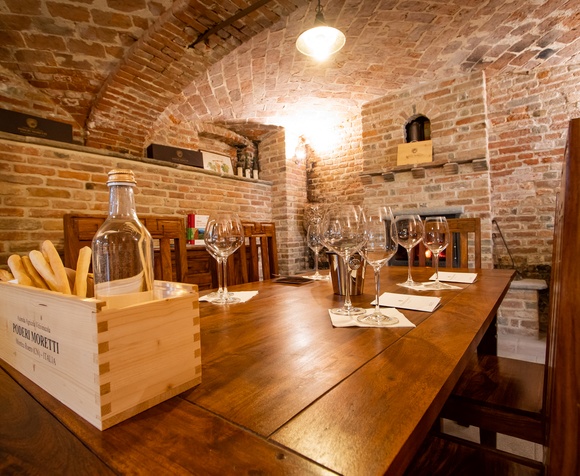 Monteu Roero, CN
Discover the Roero
location_on Poderi Moretti
Wineries
favorite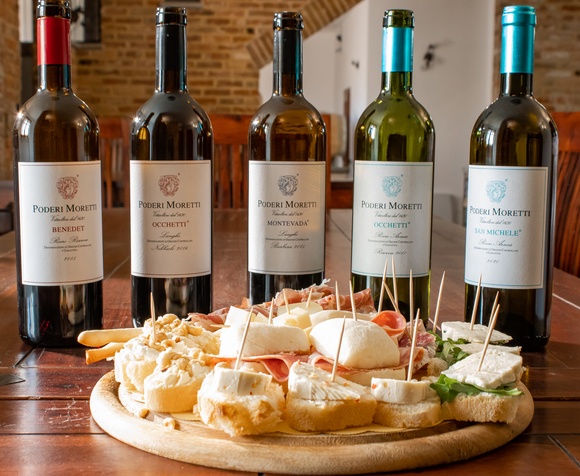 Monteu Roero, CN
Immersion in Langa and Roero
location_on Poderi Moretti