Il Bosco delle Galline Volanti
Bosco delle Galline Volanti is situated in Barolo and is the answer to the need for a new farm model.
In the wood-garden we practice natural farming techniques such as Synergetic Agriculture (also called the agriculture of not doing): aware of what is happening underground, not doing means not altering and not forcing. The revolution lies in not ploughing, not moving the earth and not fertilising! No pesticides are used here, but careful plant associations and at most some decoctions.
Synergistic agriculture is based on four principles that allow for the form of agriculture that is most in harmony with nature: minimal tillage, because the soil, in part, works itself through root penetration and the activity of micro-organisms, insects, earthworms and other small animals; no chemical fertilisers, because the soil, if only accompanied by substances that promote natural defences, preserves and increases its fertility; no weed control, because unwanted grasses are only to be controlled and not eliminated altogether as they can be the habitat for friendly species and act as a 'lightning rod' for noxious ones; no monoculture, because if nature expresses itself in all its forms it will tend to develop balance between species.
The company collaborates with institutes and universities to enhance these interconnections between plants and between plants and animals with the aim of developing an ecosystem that maintains itself in balance. This is the challenge: to develop resilient models; to create systems that can be applied to small farms that constitute a very important territorial heritage, producing excellence and creating tourism.
The fruits of this garden-forest follow the short supply chain as they are mostly processed and sold directly on the farm, thus meeting new market demands: Km0, ecology, sustainability, social.
The experience at the Il Bosco delle Galline Volanti farm is therefore multiple, but focused on enhancing the sense of interconnection with nature and among nature: children will be able to visit the vegetable garden and taste the food; it will be possible to participate in cooking classes, but also to taste the products that are cultivated with love and respect for people and the environment.
Discover & Try
favorite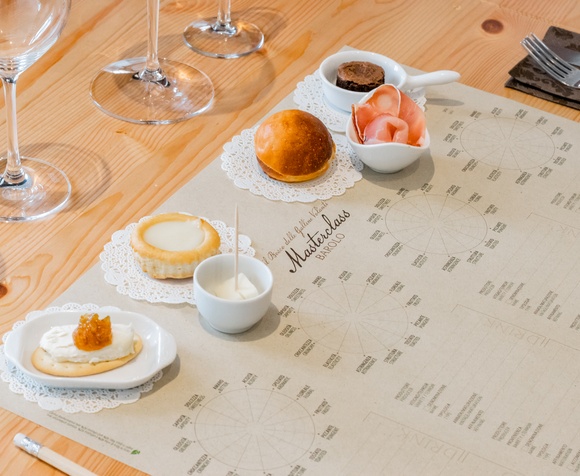 Barolo, CN
The perfect couple
location_on Il Bosco delle Galline Volanti