Fattoria Roggero
Fattoria Roggero is a family-run farm. It has very distant historical roots because previous generations were already involved in agriculture. In 1995 Giuseppe decided to keep a few beehives out of simple passion, then decided to specialise in beekeeping and from that moment on, it has been all about evolving and improving more and more, reaching the point of owning around 300 hives and achieving small and large goals over the years.
The company is located in Rivoli (TO) and is completely immersed in the green moraine hills. It deals with the production and sale of honey and other beehive products, including wax, propolis and fresh pollen.
In 2008, an educational farm service was launched, aimed mainly at schools, families and interested groups. We provide the opportunity to visit the farm, the honey extraction laboratory and to understand through educational activities how honey is produced and the importance of beekeeping and bees for biodiversity.
For more than 10 years, our products have been sold mainly through Campagna Amica markets in the municipalities surrounding the farm. In this way we guarantee a short and direct supply chain from producer to consumer, enhancing Italian honey and food safety. Following this concept, in recent years our company has participated in several regional and national competitions for honey quality, winning significant prizes.
Since 2019, the company has joined the Maestri del Gusto (Masters of Taste) of the province of Turin and has been recognised as a SlowFood presidium for its high alpine flower honey.
In addition to beekeeping, we are also involved in land cultivation (farming) for the production of fodder and cereals, including maize, wheat and barley. For the past five years we have been cultivating an old variety of maize, pignoletto rosso.
Discover & Try
favorite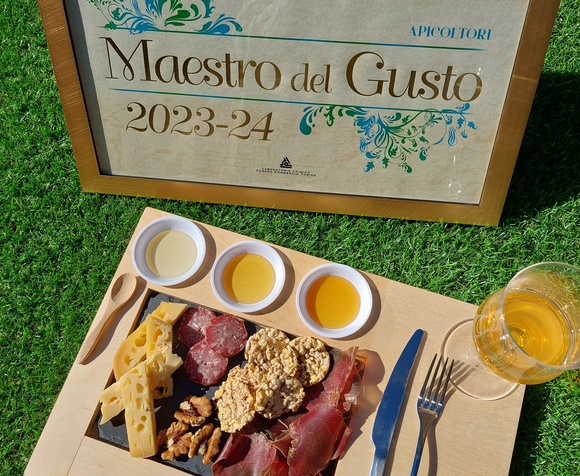 Rivoli, TO
Bee Experience
location_on Fattoria Roggero