Torre di Barbaresco
location_on
Barbaresco, CN
The history of the Tower is long and fascinating: symbol of the town of Barbaresco, it rises majestically 30 metres high, dominating the Tanaro valley, the natural boundary between the hills of the Langa and Roero.
At the Tower, the territory and the vineyards that surround it are celebrated. How? By organising 'glasses with a view' and guided tastings in the hall of the 5 senses.
The proposal is simple: enjoy a glass of wine on the terrace and admire the view around the Tower, letting yourself be charmed by the landscape, the colours, the wind.
Inside the ancient hall of the 5 senses, on the other hand, once the room of the captains of the tower guard and today a place of devotion for wine lovers, guided tastings are organised to discover all the secrets of the bottles of this territory.
Discover & Try
favorite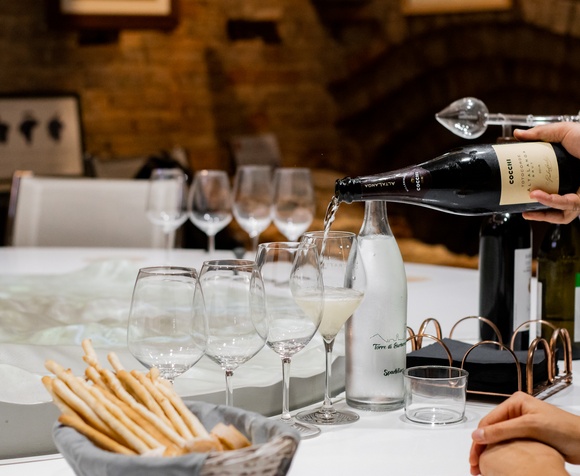 Barbaresco, CN
Torre di Barbaresco Experience
location_on Torre di Barbaresco