Ristorante Casa Vicina
The Casa Vicina Restaurant has a Michelin star and encompasses 119 years of history and five generations of restaurateurs.
The current managers, Stefano Vicina, together with his brother chef Claudio and his wife Anna, are heirs to a long family saga that began in 1902, when Giovanni Battista Vicina Mazzaretto opened his first exchange inn in Ivrea.
In 1980, the Casa Vicina Restaurant was opened with a passionate search for a synthesis between innovation and tradition that has always been handed down from father to son.
In January 2007, the Casa Vicina restaurant moved instead to Turin inside Eataly, in the Lingotto area, before moving in December 2020 to the Green Retail Park 'Green Pea', a concept dedicated to environmental protection and sustainable development conceived by the Farinetti family.
Together with the current owners, Claudio and Anna's daughters have also been part of the team for a few years now, while in the kitchen the Vicinas are supported by Giuseppe Calcagno - Sous Chef - and Alessandro Passini - Junior Sous Chef. Among their iconic dishes is their interpretation of a typical Piedmontese dish: Bagna Caoda, revisited as 'Bagna Caoda da Bere'.
Restaurants
favorite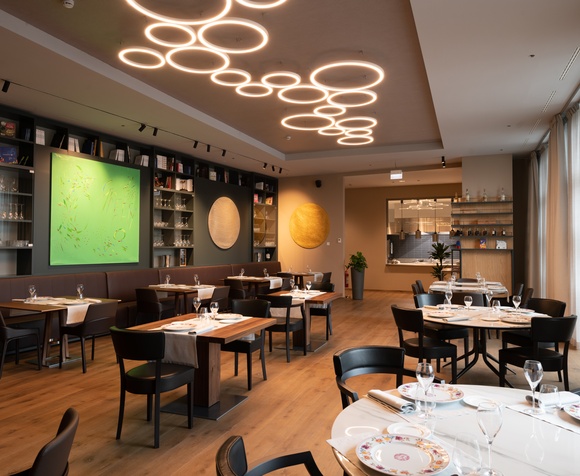 Torino, TO
I don't want the moon
location_on Ristorante Casa Vicina
Restaurants
favorite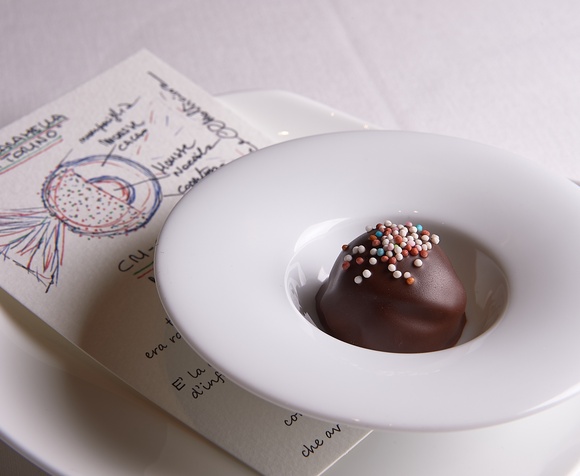 Torino, TO
A menu at the Starred Restaurant
location_on Ristorante Casa Vicina