PurpleRyta
PurpleRyta lives and works in the Langhe. In close contact with the world of wine every day she draws inspiration from it and at the same time distances herself from it, in a love/hate relationship that becomes active interchange and inner regeneration, applying two imperatives that have always animated her passion for art: simplify reality and color the world. Possibly in purple!
His wine on paper paintings are environmentally sustainable works of art. The wine is used in purity, without undergoing treatment, and the paper on which it is poured is natural, 100 percent acid free cotton. Wine on me accessories also communicate the positive value of recycling materials, which from waste become elements of new objects with a new life.
Passion is the most important value. Purpleryta was born from a dream and a passion for painting.
Discover & Try
favorite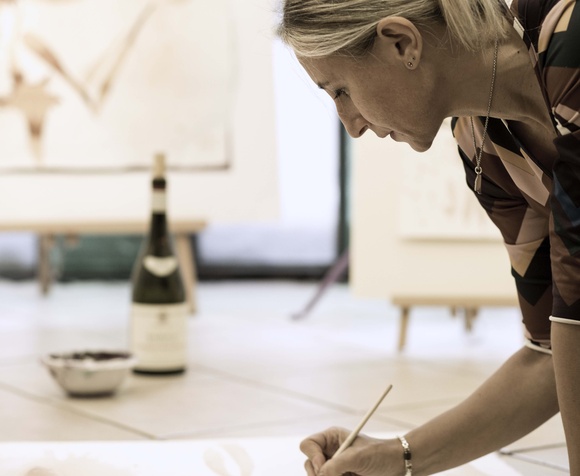 Barolo, CN
Wine Painting Class