Agnelli Viassone
It is Daniele and his wife Alessia who decided, in 2019, to take over the family vineyards that had been leased to third parties until then.
And it is they who take care of every single process, following the project of sustainability passion and reason for which they are certified.
One thousand bottles of Dolcetto d' Alba Bricco Paris 2021 are produced on the estate, for which the grapes were selected: 60 per cent on the west side (east espalier part) and 40 per cent on the east side (west espalier part) so as to find the balance between sugar and acidity directly in the vineyard. The vineyard here is called Bricco Paris because of the particularity of having relatively small and more savoury bunches: vinification is traditional with maceration on the skins and ageing in steel.
The 1,500 bottles of Barbera d'Alba 2020 come partly from the vineyard with western exposure and partly from the vineyard with eastern exposure. Here, too, traditional vinification is carried out with maceration on the skins and 50 per cent ageing in steel and 50 per cent in tonneau for eight months. The 1500 bottles of Nebbiolo d'Alba 2020 come instead from the vineyard with western exposure and the vinification follows that of the Barbera.
The estate is located in the commune of Alba on the border with Grinzane Cavour, therefore in the heart of the Langa.
Wineries
favorite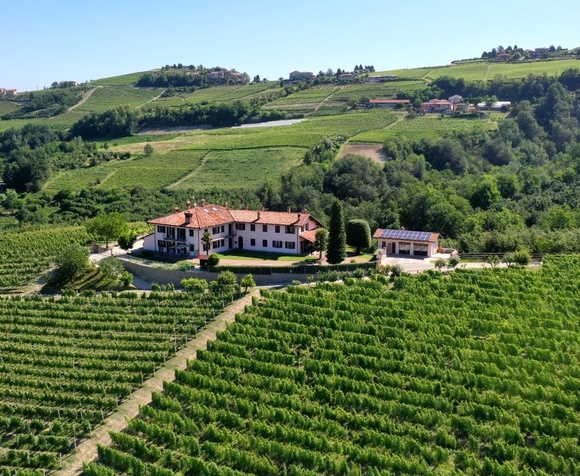 Alba, CN
Experience the heart of the Langhe
location_on Agnelli Viassone