Cantina Hic Et Nunc
location_on
Vignale Monferrato, AL
Cantina Hic et Nunc is a young winery located in Vignale Monferrato.
One of its special features is its 'transparent cellar', open to the public, a unique structure for the Monferrato landscape. A place dreamed up and designed to offer an immersive experience within the territory. A breathtaking reality to be visited and experienced at all costs.
Hic et Nunc, from the Latin "Here and Now". Because it is "here", in Vignale Monferrato, that we wanted to start cultivating vines, not elsewhere. And we wanted to do it 'now', immediately putting this extraordinary land to good use.
We work all the vineyards by hand and only vinify grapes from our own plots. We adopt virtuous practices for the 'thermal' control of the vineyard, fundamental in a phase of climate change such as the one we are currently experiencing.
100 hectares of arable land, woods and poplar groves, 20 of which are dedicated to local vines. Barbera vines more than 80 years old. Only estate grapes.
Hic et Nunc can count on a landscape biodiversity that is rare within the Piedmontese wine-growing context, dominated by monoculture. A diversity that it has decided to preserve through winegrowing practices that are particularly attentive to the landscape context.
Wineries
favorite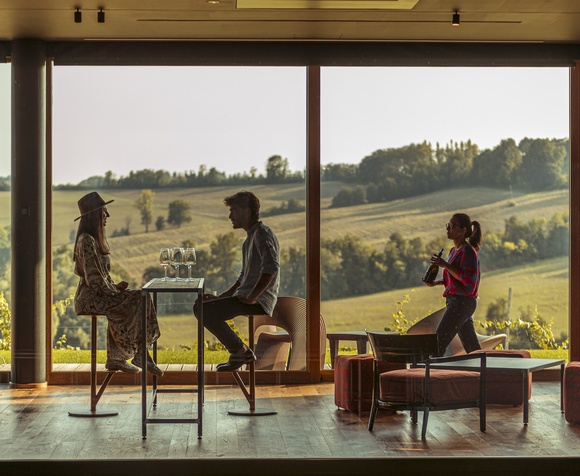 Vignale Monferrato, AL
Vinum Vita Est
location_on Cantina Hic Et Nunc